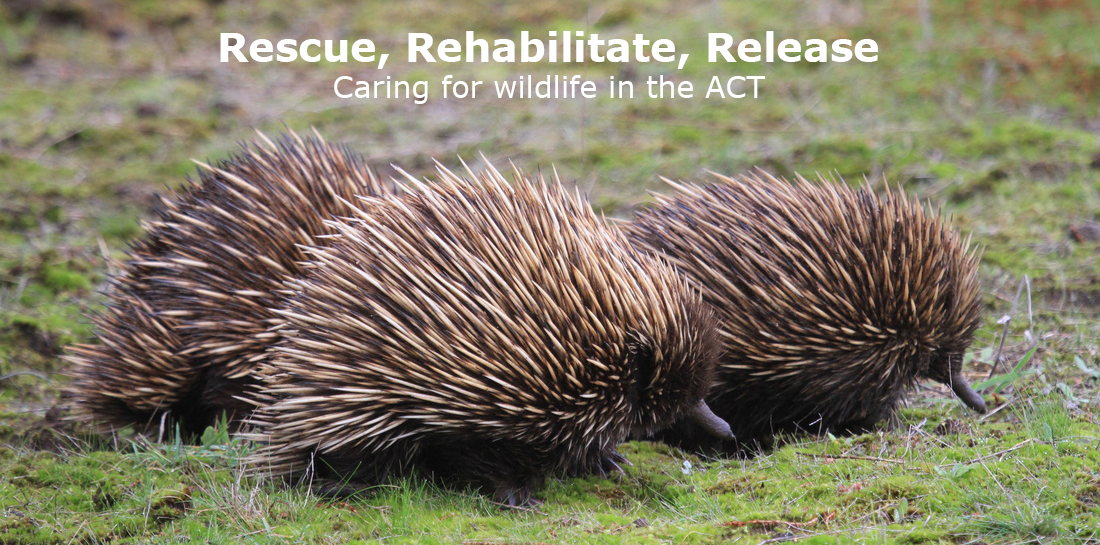 Photograph by Peter Hammond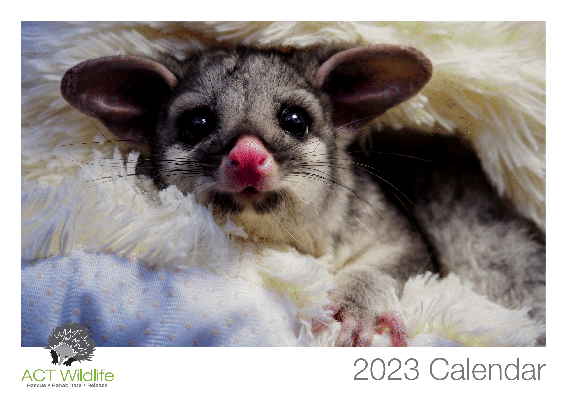 2023 Calendars are now for sale!
This beautiful calendar showcases twelve of our rescued animals, one for each month and an extra two, one for the cover and one for January 2024. Each animal has its background story included. It is a perfect gift for family or friends who are passionate about saving our precious wildlife. Money from purchased calendars goes towards feeding, medicating and housing wildlife in care.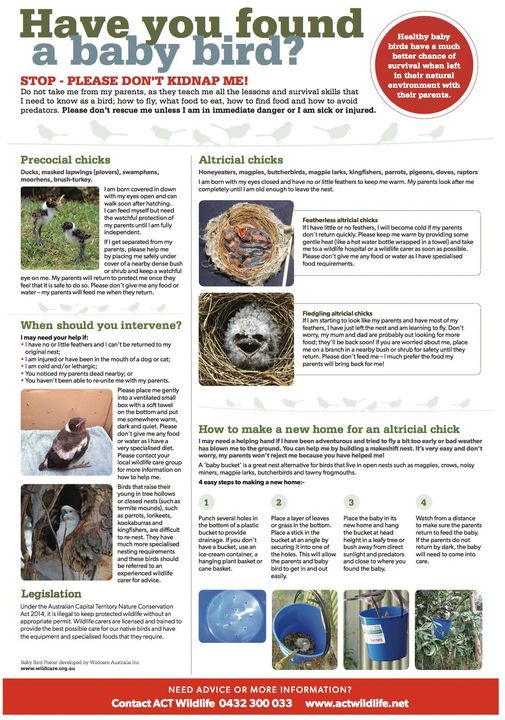 We love it when folks want to help wildlife in trouble. But sometimes they're not in trouble, and 'birdnapping' occurs. Have a read to learn about birds, and share share share the word. Thank you!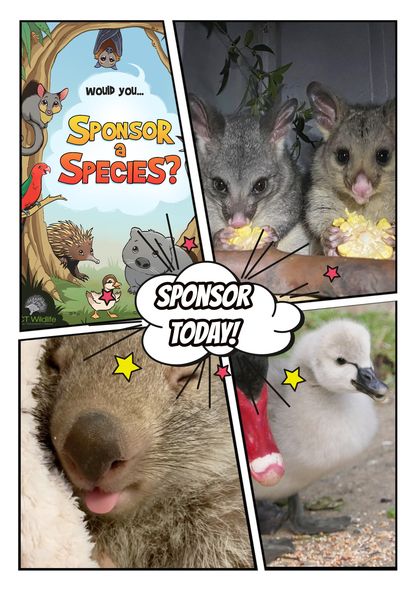 Ever considered sponsoring an animal? You can be part of the journey of our animals as they recover by Sponsoring a Species! This program offers sponsorship of our five different species (Bats, Birds, Possums, Reptiles and Wombats). There are three different levels of sponsorship and you can become a sponsor as a gift on behalf of someone else. It's a great Christmas gift idea. 
Bent-winged Bat Named Mammal of the Year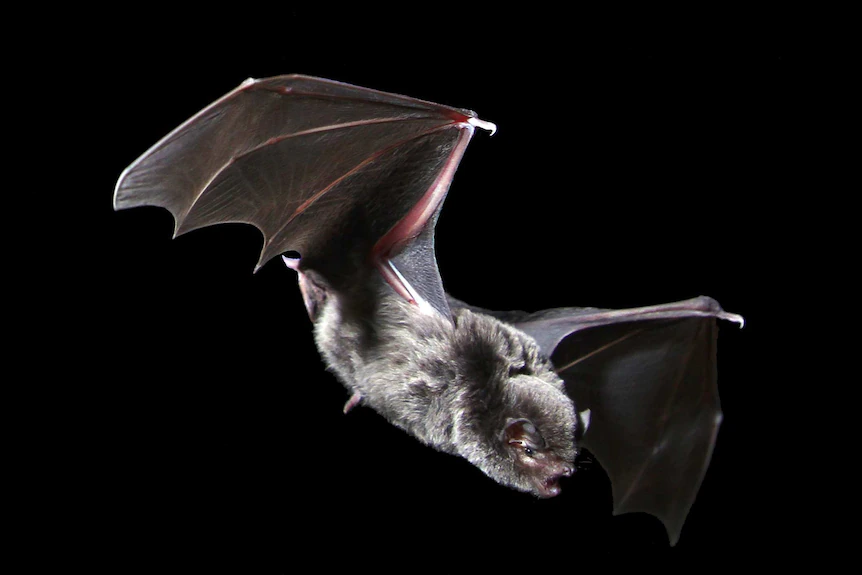 An annual survey conducted by the science magazine Cosmos to find the 2022 Australian Mammal of the Year have announced the winner.
It was a close competition and came down to either the Dingo or the Bent-winged Bat which eventually won. Read the full story here
Bats are a vital part of our environment and help to polinate our bush and forests. We run training on how to care for bats including microbats and our next courses will be run in 2023.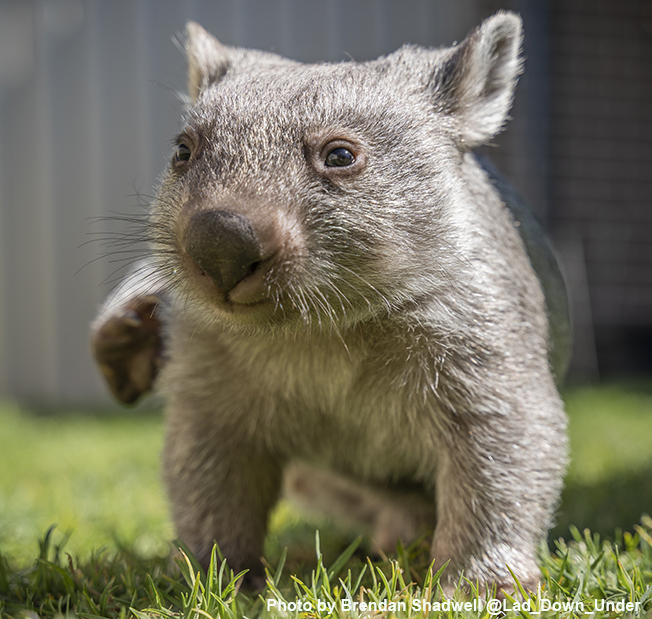 We are the only wildlife care group in the ACT that rescues, rehabilitates and releases native animals. As a not-for-profit and charity we rely on donations to support the work of our volunteers.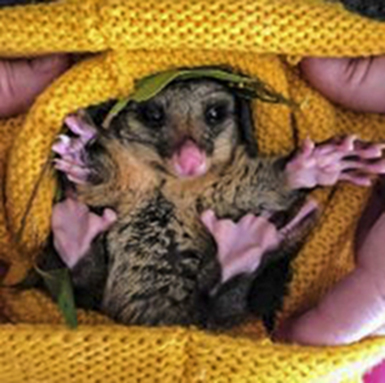 Volunteers are our backbone. We welcome you to help in all aspects of rescue and care of the common species in the ACT including behind the scenes work. Training is provided.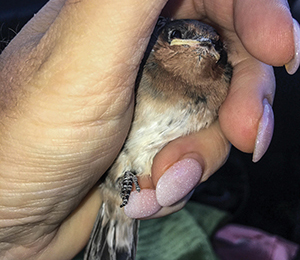 Call our 24/7 Hotline
0432 300 033
Gently place the animal in a box with a towel or cloth and keep it warm and quiet. If you are unable to contain the animal, please stay near it and call our hotline with directions for rescue.
FLEDGLING BIRDS DO NOT ALWAYS NEED RESCUING
Baby birds come out of their nests and cannot fly well for a few days. They are attended to by their parents during this time. Please watch from a distance and if you do not see parents then they may need to be rescued. This is usually not necessary. Call if you want to report an 'abandoned' magpie or bird – 0432 300 033
KEEP YOUR FELINE FRIEND INSIDE
You can love your cat and wildlife too.  Under the ACT government's plan, all new cats obtained by owners after July 1, 2022 will have to be contained, regardless of which suburb they live in.
PLEASE DO NOT FEED BIRDS
Birds, especially magpies are abundant in the ACT. They frequent places where people eat and because people feed them they begin to rely on this (inappropriate) food and demand it.
BIRD NETTING DANGERS
With fruit ripening on trees inappropriate netting traps birds and flying foxes. Netting should have holes that you cannot put your little finger through and be stretched on a frame away from the branches. This means that birds and flying foxes can land and take off from the netting. Otherwise they get hopelessly caught up in loose, sloppy nets. Protecting Wildlife Netting Brochure: Flying foxes should not be touched because of the danger of Lyssavirus, a fatal disease unless you are vaccinated. If you should be bitten or scratched you should attend the hospital emergency clinic immediately and leave rescue of the animal to vaccinated carers with ACT Wildlife.
Meet Lovely, the Australian Magpie
Lovely, an Australian Magpie fledgling, was spotted by a member of the public who thought she may have been shot with an arrow. The MOP called us and Jane, an ACTW rescuer, responded to the call.
As Jane approached Lovely, she indeed had been shot by an arrow. Jane was able to contain Lovely and transported her to the Animal Referral Hospital (ARH). The arrow entered very close to the elbow joint which would have been disastrous if it had been damaged. Otherwise there were no structural damages. Almost the whole length of the arrow shaft went through Lovely and, thanks to ARH, they were able to remove the shaft and provide initial treatment.
Lovely was then transported to Manuela, ACTW bird carer, who assessed her as having swelling so severe in her forearm that it pushed out four large secondary feathers but was still able to fly with all her primary feathers. After eight days in the care of Manuela, Lovely made a full recovery and was reunited with her parents. Thanks to the MOP, Jane, ARH and Manuela for a great job saving Lovely.
Cruelty to animals is an offense with up to $48k in fines or three years in jail. If you see anyone being cruel to wildlife, please call our hotline on 0432 300 033.