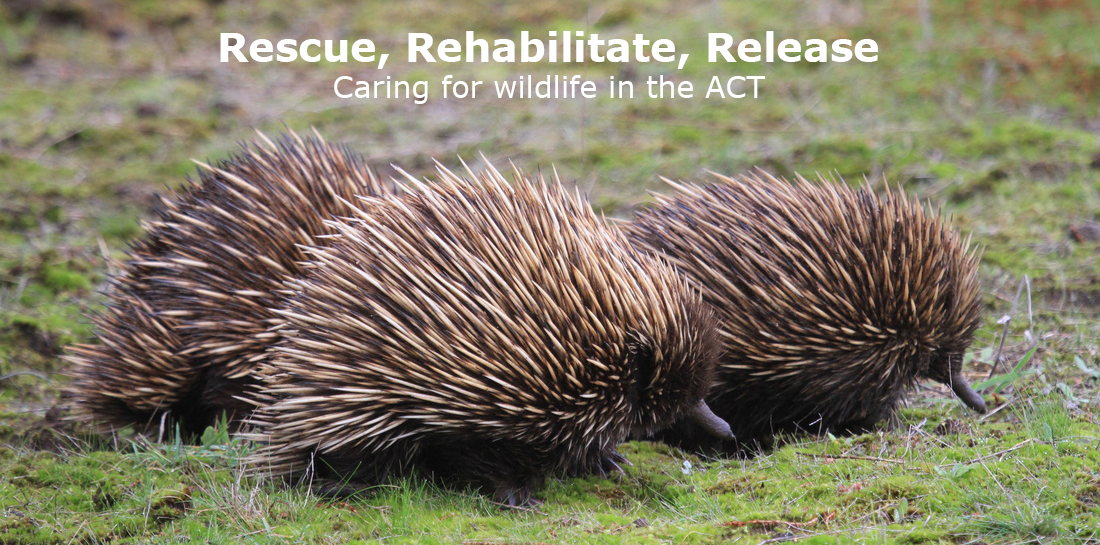 Photograph by Peter Hammond
New code of practice for wildlife care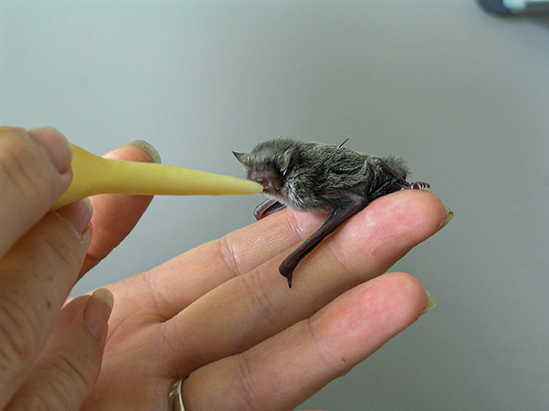 A new code of practice is available that sets out standards we need to meet when rescuing, rehabilitating and releasing native wildlife. It also outlines our responsibilities as a licensed organisation.
Under the code, we're responsible for the health and wellbeing of wildlife in our care. This includes providing:
access to suitable food and clean water
an appropriate environment
freedom to express natural behaviour
appropriate handling
alleviation of sickness or suffering.
For more detailed guidance, check the Animal Welfare (Welfare of Native Wildlife – Rescue, Rehabilitation and Release) Mandatory Code of Practice 2023.
Code of practice for keeping reptiles
If you keep native reptiles in captivity, check the Animal Welfare (Private Keeping of Native Reptiles) Mandatory Code of Practice 2023.
This sets out standards for keeping Australian reptiles privately in the ACT. It complements measures to protect reptiles from illegal harvesting and introduction of diseases and genetic contamination.
You need to meet these standards when keeping reptiles such as turtles, lizards and non-venomous snakes privately in the ACT. It doesn't apply to exotic reptiles, or to those kept in zoos and reptile parks under special licences.
If you're interested in reptiles, consider becoming a reptile carer for ACT Wildlife. Information about carer training and what you'll need is available on our Become a carer page.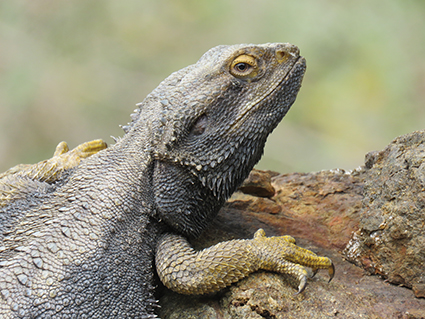 Senator Pocock helps out at feeding time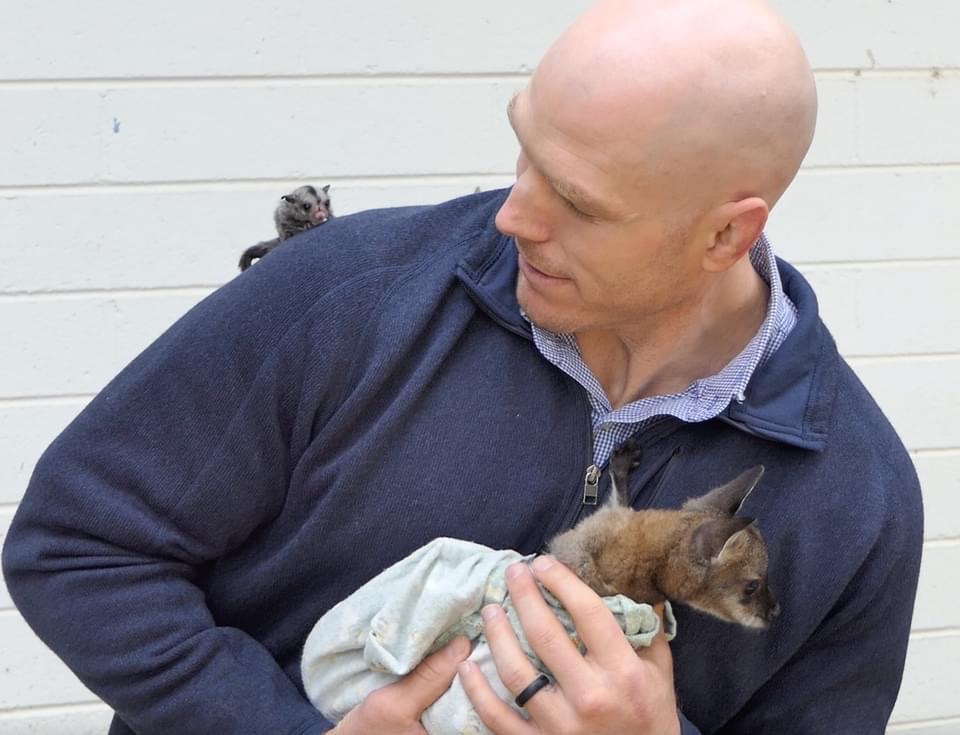 Act Wildlife is always looking for volunteers, and Senator David Pocock is up to the task.
David recently visited carers Sara and Corin, where he gave them both a helping hand.
Turns out David was quite handy at feeding time. He and Sarah fed young wombats Macy and Jarrah their bottles as they swapped feeding tips. Macy and Jarrah are fed every 6 hours, so Sarah certainly appreciated the help.
Then as Senator Pocock looked after Vipul the wallaby, Pugsley the Krefft's glider explored his shoulders.
'The carers are doing such an amazing job for our wildlife and community,' David said. 'It's a great reminder for all of us to think about ways we can live alongside native wildlife.'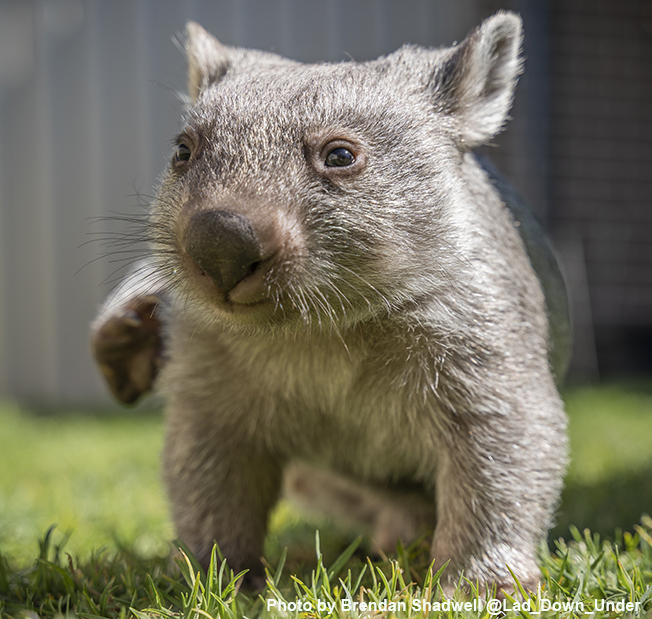 We are Canberra's only multi-species wildlife care group in the ACT that rescues, rehabilitates and releases native animals. As a not-for-profit and charity we rely on donations to support the work of our volunteers.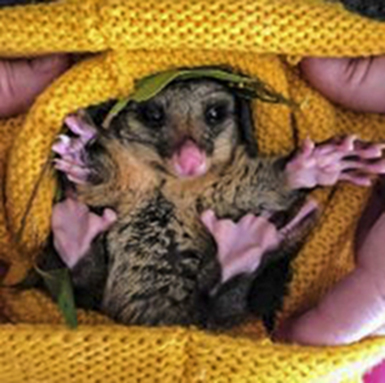 Volunteers are our backbone. We welcome you to help in all aspects of rescue and care of the common species in the ACT including behind the scenes work. Training is provided.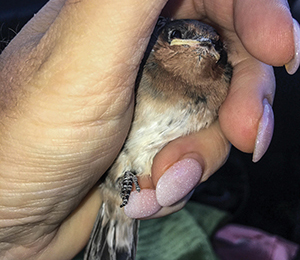 Call our 24/7 Hotline
0432 300 033
Gently place the animal in a box with a towel or cloth and keep it warm and quiet. If you are unable to contain the animal, please stay near it and call our hotline with directions for rescue.
FLEDGLING BIRDS DO NOT ALWAYS NEED RESCUING
Baby birds come out of their nests and cannot fly well for a few days. They are attended to by their parents during this time. Please watch from a distance and if you do not see parents then they may need to be rescued. This is usually not necessary. Call if you want to report an 'abandoned' magpie or bird – 0432 300 033
KEEP YOUR FELINE FRIEND INSIDE
You can love your cat and wildlife too.  Under the ACT government's plan, all new cats obtained by owners after July 1, 2022 will have to be contained, regardless of which suburb they live in.
PLEASE DO NOT FEED BIRDS
Birds, especially magpies are abundant in the ACT. They frequent places where people eat and because people feed them they begin to rely on this (inappropriate) food and demand it.
BIRD NETTING DANGERS
With fruit ripening on trees inappropriate netting traps birds and flying foxes. Netting should have holes that you cannot put your little finger through and be stretched on a frame away from the branches. This means that birds and flying foxes can land and take off from the netting. Otherwise they get hopelessly caught up in loose, sloppy nets. Protecting Wildlife Netting Brochure: Flying foxes should not be touched because of the danger of Lyssavirus, a fatal disease unless you are vaccinated. If you should be bitten or scratched you should attend the hospital emergency clinic immediately and leave rescue of the animal to vaccinated carers with ACT Wildlife.
Meet Digger and Evie, common wombat joeys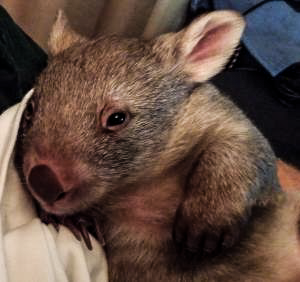 Evie and Digger came into care in 2021.
Evie was rescued from her mum's pouch, weighing a tiny 145 grams. She came in with a blood nose and struggling to feed. Digger lost his mum a few months later.
Volunteer carers Jeff and Cheryle took them on. They reared them together from young joeys to chunky 20 kg adults. At nearly 2 years of age, Evie and Digger were ready to go back to the bush.
Evie and Digger were recently taken to their new digs – thanks to transporter Dale and property owner Steve. 
Initially, they weren't too sure about their new burrow, but before long were right at home. 
Property owner Steve is providing Evie and Digger with meadow hay, sweet potato and water until they get their bearings. 
We're also keeping an eye on the pair via a Wi-Fi camera and things are going well. When we last checked, Digger was happily living up to his name, putting in some extensions to the burrow. View the full video of their release (filmed and edited by Evan Croker).
If you're interested in becoming a carer like Jeff and Cheryle, come along to one of our training sessions to find out more.