Photograph by Peter Hammond
This week we celebrate National Volunteer Week. We are grateful for all our wonderful volunteers who help with rescuing, caring, fundraising, admin, phones, transport and everything in between. The work cannot be done without the help from all our volunteers and we thank you!
Become a 2023 Calendar Sponsor
ACT Wildlife's calendar is a major fundraiser. Business owners, will you be part of the 2023 edition? Sponsor one of our months and get four weeks of exposure in a calendar seen by hundreds of local shoppers, and be part of saving wildlife. EOFY tax deductible too! Contact lindy@bigblue.net.au for more info.
Mother's Day Gift Vouchers
Thank you to all those who purchased vouchers for their Mothers this Mother's Day. It was a great success with $700 raised. All these gifts will provide food, medications and enclosures to help rehabilitate our orphaned, sick or injured wildlife.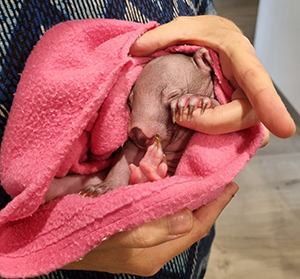 This magpie lives with its family in Kambah near the community gardens and ovals. We received a call from a concerned member of the public in on Monday 18 April, that it's legs were entangled and it was having trouble walking. Two expert rexcuers, Susan and Steve, were able to find it over the next couple of weeks as it could only hop, not walk, with the netting material wrapped around both legs. Susan said 'We've been going out regularly, checking on it and trying to catch it. While its mother and siblings are very friendly it was a little more wary as it had already been caught by a member of the public but had managed to wiggle out of her hands as she tried to detangle it. Steve and I were pretty chuffed to finally catch it today – all up it took us about 10 hours.' Susan and Steve then transported it to our bird coordinator, Marg, to make sure its legs were alright and they were able to release it soon after.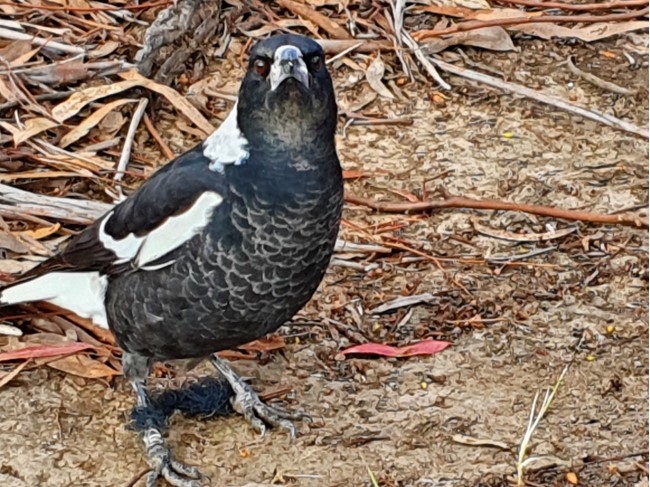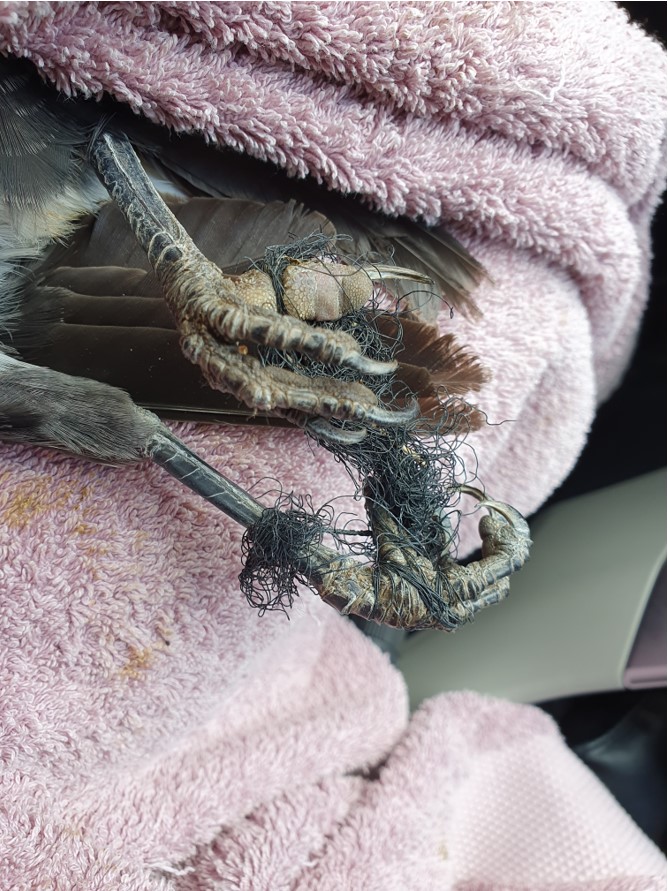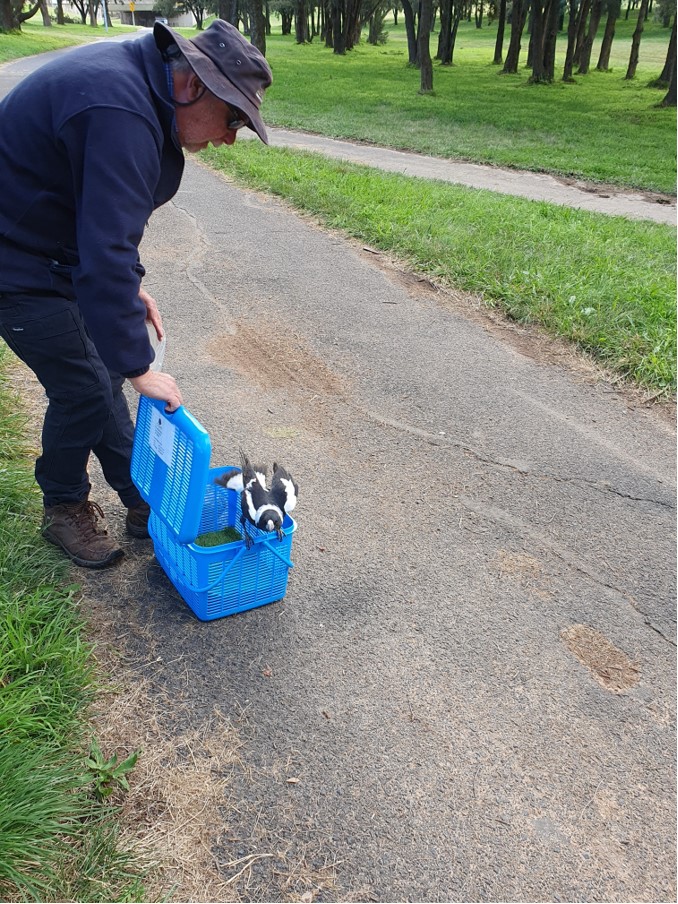 Steve releases the Magpie after the netting is removed.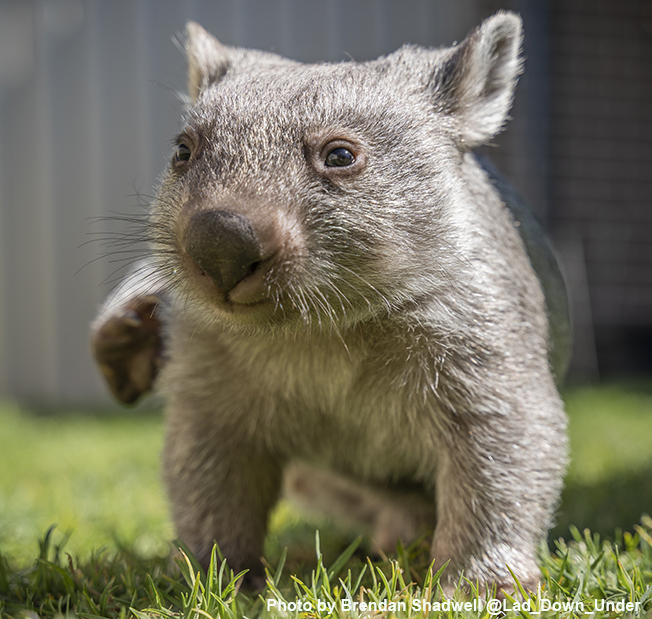 We are the only wildlife care group in the ACT that rescues, rehabilitates and releases native animals. As a not-for-profit and charity we rely on donations to support the work of our volunteers.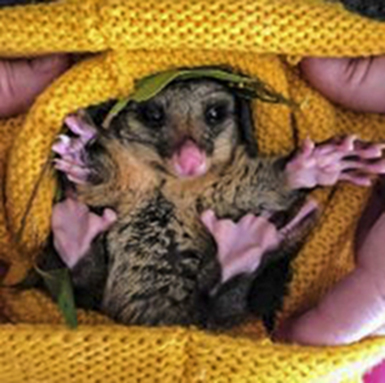 Volunteers are our backbone. We welcome you to help in all aspects of rescue and care of the common species in the ACT including behind the scenes work. Training is provided.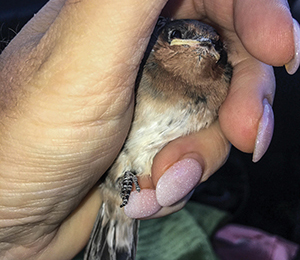 Call our 24/7 Hotline
0432 300 033
Gently place the animal in a box with a towel or cloth and keep it warm and quiet. If you are unable to contain the animal, please stay near it and call our hotline with directions for rescue.
FLEDGLING BIRDS DO NOT ALWAYS NEED RESCUING
Baby birds come out of their nests and cannot fly well for a few days. They are attended to by their parents during this time. Please watch from a distance and if you do not see parents then they may need to be rescued. This is usually not necessary. Call if you want to report an 'abandoned' magpie or bird – 0432 300 033
KEEP YOUR FELINE FRIEND INSIDE
You can love your cat and wildlife too.  Under the ACT government's plan, all new cats obtained by owners after July 1, 2022 will have to be contained, regardless of which suburb they live in.
PLEASE DO NOT FEED BIRDS
Birds, especially magpies are abundant in the ACT. They frequent places where people eat and because people feed them they begin to rely on this (inappropriate) food and demand it.
BIRD NETTING DANGERS
With fruit ripening on trees inappropriate netting traps birds and flying foxes. Netting should have holes that you cannot put your little finger through and be stretched on a frame away from the branches. This means that birds and flying foxes can land and take off from the netting. Otherwise they get hopelessly caught up in loose, sloppy nets. Protecting Wildlife Netting Brochure: Flying foxes should not be touched because of the danger of Lyssavirus, a fatal disease unless you are vaccinated. If you should be bitten or scratched you should attend the hospital emergency clinic immediately and leave rescue of the animal to vaccinated carers with ACT Wildlife.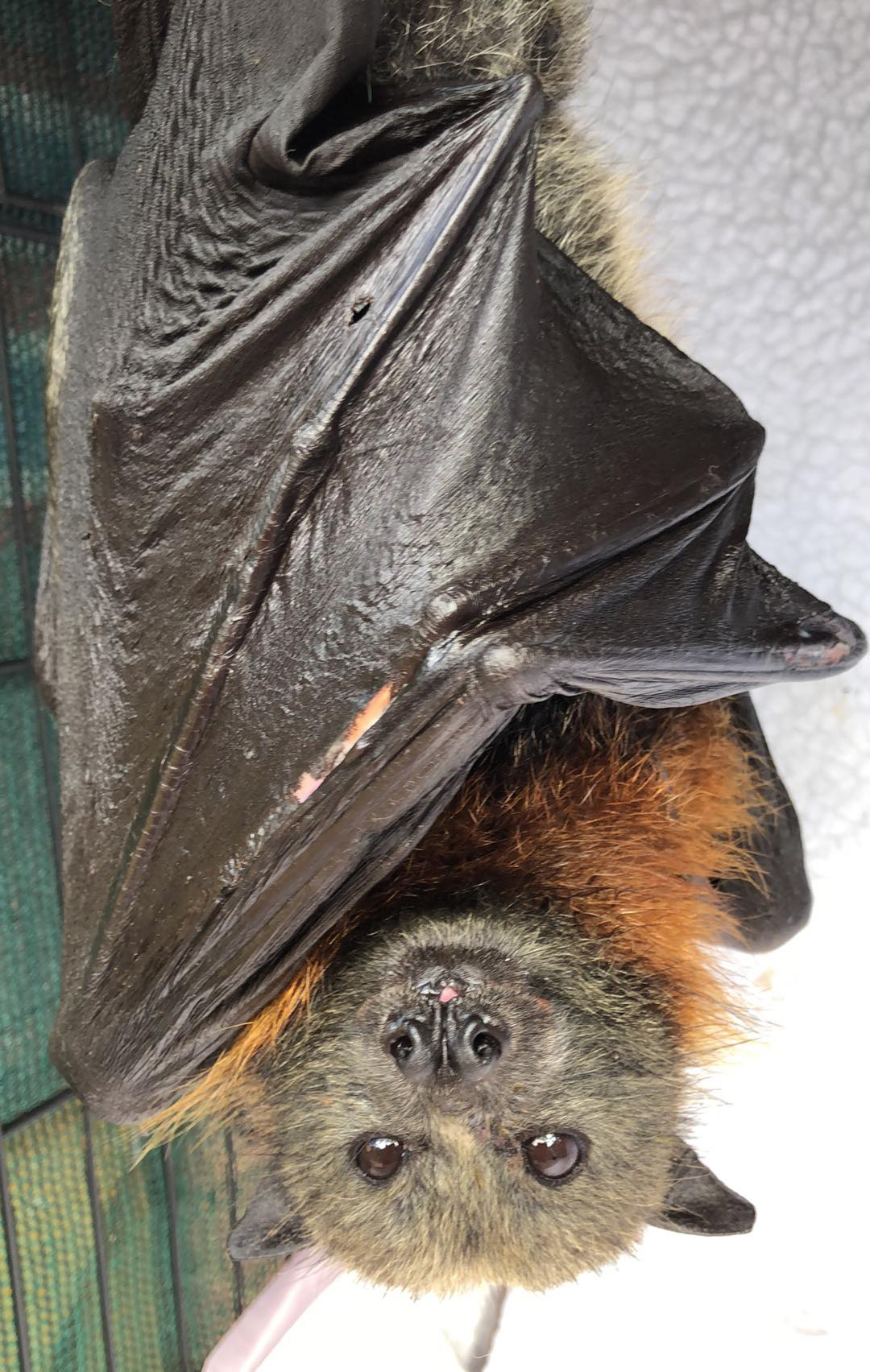 Ficus the flying fox was rescued by Stephen and Clare who extracted him from fruit tree netting. He is now hanging out with carer Denise. Only two bats came into care this season, and around half the numbers of bats were seen in Commonwealth Park. We hope that simply means there is food elsewhere after abundant rain.
Did you know? Flying foxes play an important ecological role by dispersing the pollen and seeds of a wide variety of native Australian plants. Following the loss of native forests in the 2020 bushfires, the bats have never been more important.
Remember, don't touch a bat if you see one in trouble, call us on 0432 300 033.