Ian Fraser – Naturalist, Conservationist and Author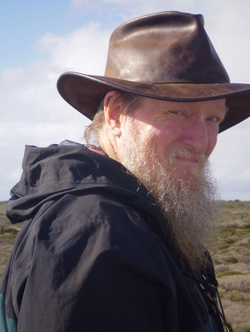 About Ian:
Ian is an Australian naturalist, conservationist and author, based in Canberra since 1980. He sees his main role as contributing to education about wildlife and the environment, to promote understanding and support for conservation efforts. For over 20 years he presented a fortnightly natural history show on Canberra ABC Radio, and still makes periodic appearances there and on Radio National. He teaches bird and other natural history courses to adult students at the ANU Centre for Continuing Education.
He ran the educational Environment Tours program – natural history bus-based tours throughout Australia – in association with the Canberra environment movement for over 30 years, and since 2006 has been leading tours to South and Central America (until COVID anyway!).
He served on the ACT governmental environmental advisory committee (under its various names) for 30 years, chairing it for the last ten of those. In 2016 he curated a a three month exhibition at the Canberra Museum and Gallery entitled Bush Capital, the natural history of the ACT.
Ian has written, or co-written, ten books on natural history, many of them focussed on the ACT. In 2011 his book A Bush Capital Year, written with artist Peter Marsack, was awarded a Whitley Certificate by the Royal Society of NSW, as was Australian Bird Names (with Jeannie Gray) in 2013. His natural history blog Ian Fraser Talking Naturally has been visited by well over half a million people from all over the world. Ian was awarded the Australian Plants Award by the Australian Native Plants Society in 2001, the Australian Natural History Medallion in 2006 and an OAM in 2018.
Ian is partnered to former ABC local radio presenter Louise Maher.
Genevieve Jacobs – Journalist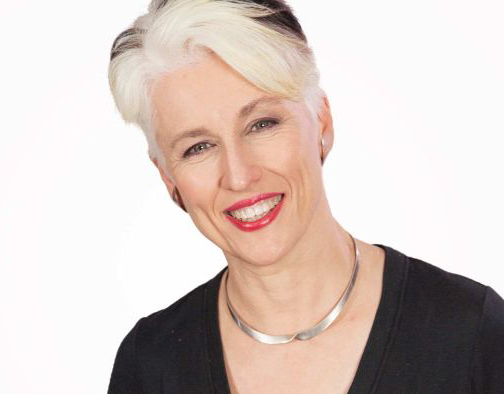 About Genevieve:
Genevieve grew up on the family farm near West Wyalong, complete with a large, rambling garden where she learned the value of mulch at her mother's knee.
After school, she worked as a rural journalist on local and regional papers across the South West Slopes, where she covered everything from bushfires to state politics (and the odd darts tournament too…).  As a freelance journalist she has written for national gardening and fine arts magazines and has lectured widely on artists and their gardens.
She was also the ACT and Southern NSW co-ordinator for Australia's Open Garden Scheme.
The arts, gardening and the environment, history and politics, and family issues are among Genevieve's interests but as an incurably nosy person, she enjoys discovering people's stories and loves nothing more than a good yarn.
Genevieve was happy to promote our cause as often as possible on her ABC 666 morning radio show, and kicked off this commitment by interviewing Marg Peachey (ACTW President) about the problems associated with fruit tree netting and the local flying fox population. Genevieve has also offered to act as MC at fundraising events we run.
Genevieve Jacobs is the Group Editor for Region Media, Australia's fastest growing digital news platform. Her long career as a regional journalist includes more than a decade broadcasting with ABC Canberra, encompassing a passion for telling the stories of our community from a deeply local perspective.
Genevieve chairs the ACT arts minister's Creative Advisory Council and co-chairs the ACT Reconciliation Council.  She sits on the boards of the Cultural Facilities Corporation, the National Folk Festival and Canberra International Music Festival, and the ANU School of Music Advisory Board. She is a director of the Conflict Resolution Service and the Australian Centre for Christianity and Culture. Genevieve has an enduring interest in building and strengthening community engagement, and a strong belief in the importance of public interest journalism.
Genevieve has an enduring interest in building community, and creating discussions that include us all. And she still loves nothing better than a good yarn.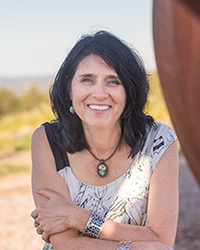 About Karen:
​
Karen is the award-winning internationally best-selling author of four novels: The Stranding, The Lightkeeper's Wife, The Grass Castle and The Orchardist's Daughter.
She writes contemporary fiction set in Australian landscapes, and her work explores connection with the bush, grief, loss, healing in nature, death, family, and friendship. Her books also tackle contentious issues including choices at the end of life, whale rescue, kangaroo culling and scientific research on animals.
​Karen is a wildlife veterinarian who has worked and travelled in many remote parts of Australia. Her novels are known for their evocative portrayal of people, landscapes and wildlife.